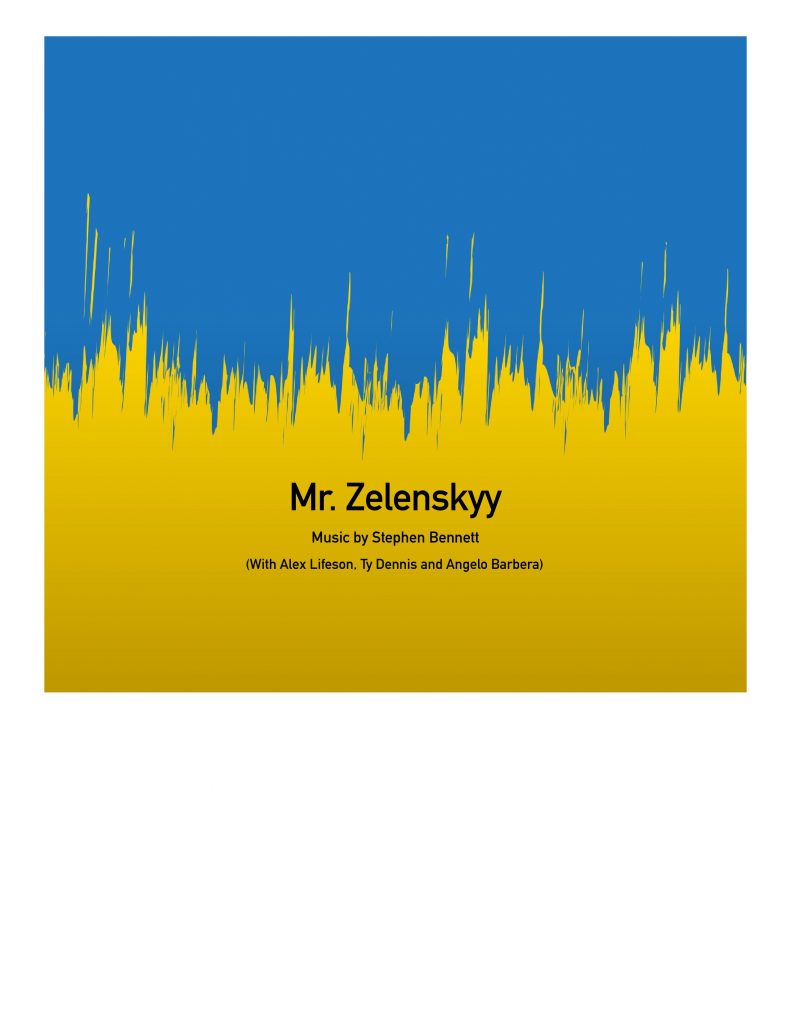 My tune in honor of this rare leader has now been uploaded into the digital distribution network and is now live on several of the various music streaming/downloading platforms in the coming days. As of today, it's live on Apple Music, Spotify and Amazon Music, as well as on YouTube.
I was joined by my friend Alex Lifeson (from Rush) and also by a drummer and bassist – Ty Dennis and Angelo Barbera, respectively, both of whom were terrific. These three guys added so much! Kim Person did a fantastic job mixing the music. Gregg Lukens was the lead mastering engineer and did a beautiful job as well. To quote my friend with the same name as me, the mix manages "to sound intimate and epic at the same time". Stephen's right, it does!
Proceeds from the streaming and downloading of this tune will go to support Ukrainian relief efforts. If you like Mr. Zelenskyy, please help spread the word about it. Some links are below. Thanks!