Greetings. It's been a while since I've posted anything here. Much has happened since I last did, personally and out in the real world. Nancy and I have moved to our new house in the beautiful northwest corner of Connecticut.
The snow just stopped (for now anyway) and so I went outside and took a picture from the hill in front of the house. That's Music Mountain across the Housatonic River – which looks quite narrow here because of the ice building out from both sides.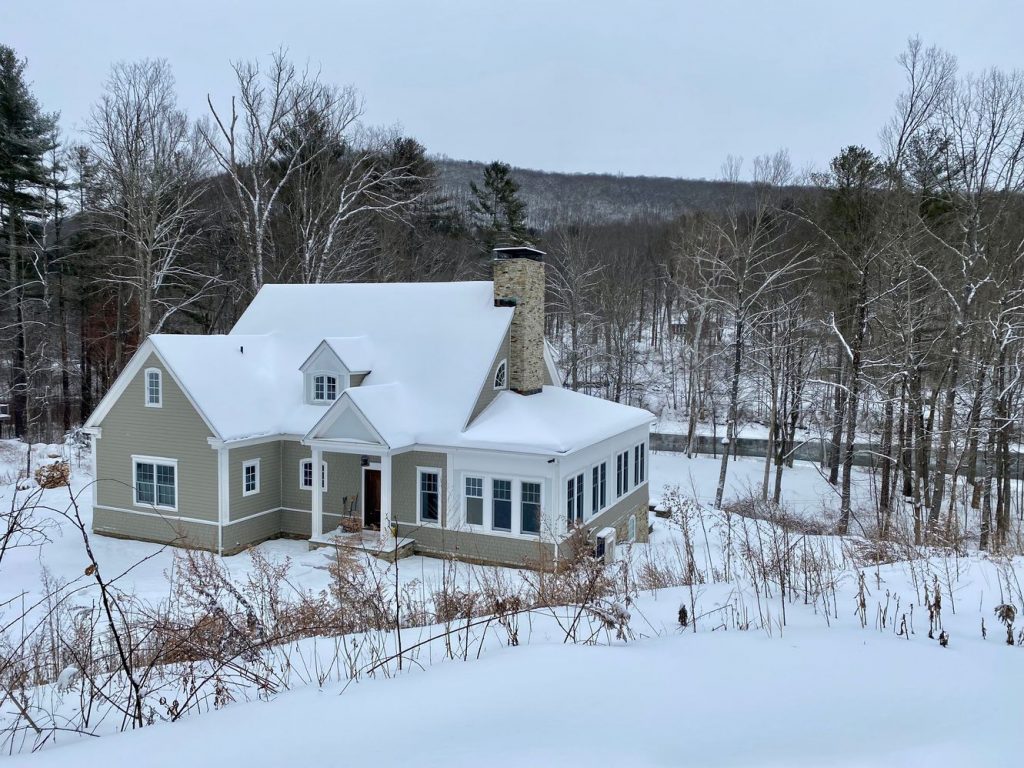 Anyway, I'll be doing a solo show a few miles away from here in tiny Falls Village, CT on Saturday, March 26th at the Center on Main. I'm looking forward to playing live again! Details are on the Calendar page
Also, I will be playing at the 50th Walnut Valley Festival in Winfield, Kansas. That takes place September 15-18. I've asked my old friend and playing partner Bill Gurley to join me. It should be great fun!
Following that, I'll be teaching at Tommy Emmanuel's "camp" in Nashville, as well as recording an EP with him. This was supposed to happen in September 2021 but —— covid. At the time, Nashville was a hotbed of coronavirus and my doctor strongly advised me not to go. I'm glad it will be able to happen this year (fingers crossed!).
Though I won't be traveling to play music as I once did, I will likely put a few more live shows on the calendar this year as the pandemic (hopefully) winds down.
Stay safe and well!
Stephen