December 2nd, 2016
My 3rd – and final – collection of Beatles tunes is here. If you'd like a copy, please click HERE.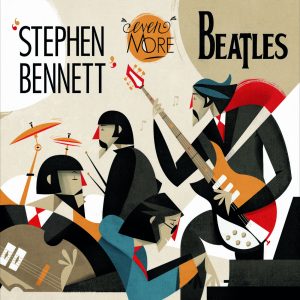 November 27th, 2016
Greetings all ~
I'll play from 6-8 on Thursday evening, December 1st, at an art gallery in Norwalk, CT (the Artist's Market 163 Main Street). And on Saturday, December 3rd, I'll play a concert at the Roaring Brook Nature Center in Canton, CT
(70 Gracey Road). If you're in the neighborhood of either, come on out!
Ciao
March 19th, 2016
I was pleased to see a Facebook post this morning that musician Jeff Martin has acknowledged the truth of what I communicated to him in October 2014 regarding his use of my music. The last I'd heard anything from him or his representatives in December 2014 – so this was a welcome development.
Some strong social media pressure, combined with some other pressure that occurred to me that I might possibly bring to bear, finally changed the equation. The public statement that I requested was posted on Facebook this morning. It is only the beginning of finally resolving this matter, but a start it is.
Jeff Martin (Official) Acknowledgement
Best to all.