April 3rd, 2017
Greetings to any who happen by here ~
My first appearances of the year happen this month. MORE INFO I've been working at home, tweaking the tracks for my Music From Connecticut recording, but I haven't played live yet. I'll be outside Hartford, CT, in Harrisonburg, PA, in Hinesburg, VT, and in southern MD this month, along with playing background music at an Audubon event here at home in Milford, CT on the 22nd.
February 27th, 2017
Back in 2009, my tune Feel Like A New Man was nominated for Best Guitar Solo and my cd Reflections was nominated for Best Acoustic Guitar CD in the Just Plain Folks Music Awards. Reflections won and Nancy and I were present at the Wild Horse Saloon in Nashville for the awards ceremony that year. Which was kind of fun, as you might imagine.
There have been no JFP awards since then.
That is, until last week, when JPF Awards Nominations were announced for this year. I was pleased to learn that this year 3 of my tracks have been nominated. Chocolate Mo and Down A Kansas Road are up for for Best Solo Guitar, along with Light My Fire for Best Cover Tune. There isn't a Best Acoustic Guitar CD category this year.
The awards show will be in Los Angeles this year but the date hasn't been announced.
And this was a nice surprise that showed up a week or so ago as well:
https://web.musicaficionado.com/main.html#!/article/tommy_emmanuel_5_great_guitar_albums_you_probably_dont_know_by_joebosso
That follows on this list you might have seen a couple of years ago:
http://www.musicradar.com/news/guitars/tommy-emmanuel-picks-10-essential-acoustic-guitar-albums-591196
Thanks to my friend Tommy Emmanuel for the recognition!
Just thought I'd share these bits of news with you.
Best to all who happen upon this digital place.
January 10th, 2017
Greetings to all who might happen by this digital place ~
I hope you are well and life is good for you.
I'm keeping busy working on music at home for the first quarter of the year, having no shows at all until April, and will get at least one new cd out this year. Three were released in 2016 (The Powhatan Suite, Tone Poet and Even More Beatles) so I'm not in a hurry. But I'm also not out of musical ideas yet, so that means I have work to do!
Best to all,
Stephen
December 2nd, 2016
My 3rd – and final – collection of Beatles tunes is here. If you'd like a copy, please click HERE.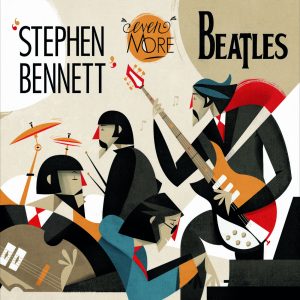 November 27th, 2016
Greetings all ~
I'll play from 6-8 on Thursday evening, December 1st, at an art gallery in Norwalk, CT (the Artist's Market 163 Main Street). And on Saturday, December 3rd, I'll play a concert at the Roaring Brook Nature Center in Canton, CT
(70 Gracey Road). If you're in the neighborhood of either, come on out!
Ciao
March 19th, 2016
I was pleased to see a Facebook post this morning that musician Jeff Martin has acknowledged the truth of what I communicated to him in October 2014 regarding his use of my music. The last I'd heard anything from him or his representatives in December 2014 – so this was a welcome development.
Some strong social media pressure, combined with some other pressure that occurred to me that I might possibly bring to bear, finally changed the equation. The public statement that I requested was posted on Facebook this morning. It is only the beginning of finally resolving this matter, but a start it is.
Jeff Martin (Official) Acknowledgement
Best to all.